The best of two worlds - Combining stories and numbers, human wisdom and data analytics
Simply explained, SenseMaker® enables the capture of the experiences from real people when they matter most. With SenseMaker® you are able to see broadly, visualizing patterns across the narratives of wide and diverse populations, and at the same time gain intimate local insight from the individual experiences that people share in their contexts.
With our intuitive visual analytics tools, you don't need a background in statistics to explore and make sense of patterns in the data. Having the qualitative narratives as well as the quantitative data available simultaneously provides the actionable insights needed for faster and better decision-making.
SenseMaker®'s ability to gather data continuously also enables the ability to track the impact and effectiveness of decisions and interventions so that you adjust your efforts well in time.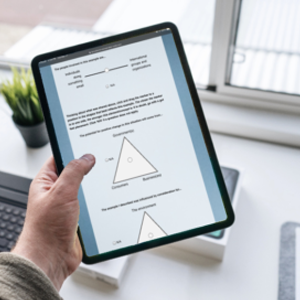 Collecting data and engaging respondents
Tapping into the flow of conversations, experiences, and perceptions with SenseMaker®. The actual collection is browser or app-based. Respondents use their desktop or mobile devices to capture their stories whenever it suits them. Data privacy is ensured in accordance to General Data Protection Regulations (GDPR) and secure data storage is offered through Amazon Web Services (AWS).
Visualizing and making sense of patterns
Online light analytics and exploration of patterns is the core of SenseMaker®'s backend. Every SenseMaker® initiative and product offers a standard web-based exploration and reporting tool to discover and capture insight patterns. The standard workbench allows for exploring custom dashboard options that can be configured for decision support.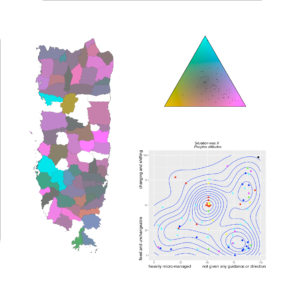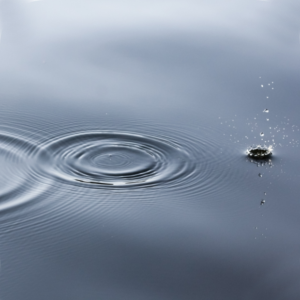 Taking action and effecting real change
Insights generated by pattern exploration often surprise people as it reveals the unexpected. SenseMaker®'s combination of qualitative and quantitative ensures that quantitative data always has the meaning and context of qualitative narratives. This enables immediate action as the context illuminates a pathway to change. The way the data is visualized ensures that outliers, as well as dominant patterns, are easily visible. This enables decision-makers to see and act on "adjacent possibles" i.e. leveraging patterns that already exist in the system to effect rapid evolutionary change. This is referred to as a vector theory of change. Moving SenseMaker® capture to a continuous form allows for real-time monitoring. Changes in narrative patterns allow for impact monitoring.